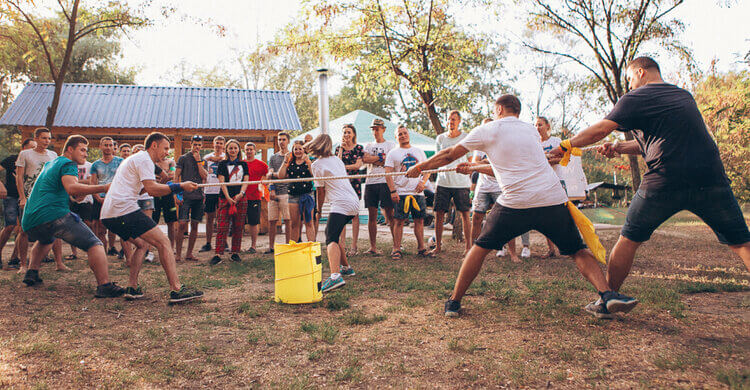 Our Clients
are Everything
Each project represents an investment in our company and our aim is to exceed clients' expectations. We have been fortunate to collaborate with more than 150 clients over the years.
WEBSPARK has been helping us with the e-commerce function over the past 4 years and in that time they have developed and implemented almost every aspect of our website: design, delivery and payment options, multi-language and multi-currency functionalities, checkout page optimization, etc. They have been also very professional in the three-party work with our digital marketing agency - all tasks were done fast and before the deadline.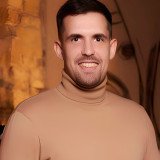 Igor Krasnyi
CEO & Co-Founder at THE LACE
Kharkiv Regional State (Military) Administration expresses its gratitude to WEBSPARK, in your person, for supporting the digital transformation of the Kharkiv region. The use of modern digital solutions is the key to effective management, it helps to optimize administration processes and brings us closer to victory.
We sincerely thank you and look forward to further fruitful cooperation!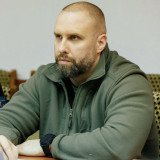 Oleh Syniehubov
Governor at Kharkiv Oblast
My experience with the WEBSPARK team was successful. They executed every small aspect of my app perfectly and on time. The company clearly has vast knowledge and expertise in the development of mapping services. They are professional, collaborative, communicative and creative. Highly recommended.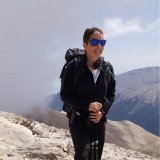 Miri Yashar
Founder at ThruHiking
The loyalty program for specialists of our community was working successfully until the full-scale invasion, but it was more focused on city hacks and discounts in Kharkiv. After February 24, everything changed, so we decided to change the concept of the program as well.I am very grateful to the WEBSPARK team for the excellent implementation of the application, which aligns with its philosophy and values. We wanted every person from the IT community, no matter where they find themselves, to remember that they are a part of a large IT Community that collaborates for the development of an ecosystem for technology businesses.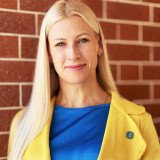 Olga Shapoval
Executive Director at Kharkiv IT Cluster
WEBSPARK developed the Upmarqt MVP and did an exceptional job. They were flexible, knowledgeable, and exceeded our expectations. They brought our vision to life while adding their expertise to make it even better. Throughout the development process, they were always available to answer our questions and accommodate our requests. The end result was a visually stunning, functional, and user-friendly MVP that we couldn't be happier with. I highly recommend Webspark to anyone looking to develop a platform or marketplace.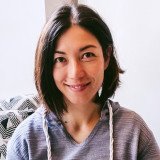 Olga Ten
Founder at Upmarqt
WEBSPARK demonstrated a high level of professionalism in integrating various technologies into our product. The project manager assigned by WEBSPARK was highly responsive, paying attention to small details, and effectively coordinating tasks with the relevant staff members. The WEBSPARK team put forth their best efforts to complete tasks, even outside of regular working hours.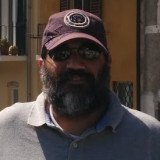 Meni Kalef
CTO at Espro Acoustiguide Group
As the founder and CEO of Igratech Innovation, I worked closely with the WEBSPARK team for 3 months to create a prototype for our innovative platform. Despite working remotely and starting a startup from scratch, we were able to deliver a high-quality product. The team demonstrated professionalism and commitment to our goal, delivering the product on time!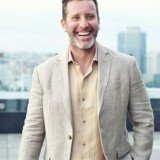 Zafrir Feier
Founder at Igratech
WEBSPARK has been supporting our eCommerce business for the past 8 years in the implementation of new and tailored functionality. Thanks to WEBSPARK's expertise and professionalism, we obtained a new understanding of internal processes and were able to optimize our operations, avoiding unnecessary duplication of efforts.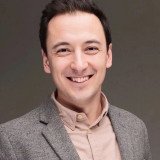 Artem Gordiyenko
CTO&Co-Founder at KAPSULA
Our organization has been working with WEBSPARK since 2012. WEBSPARK has evolved in a very positive way over the years. We are extremely pleased with the team's impeccable service. They have been extremely helpful in guiding us through the entire process and providing ideas and improvements for our UX, design, and site optimization. They successfully built our website and connected us to different APIs and merchant accounts like PayPal and Pagseguru (which wasn't a trivial one). I highly recommend the WEBSPARK team for any type of development work, whether simple or complex.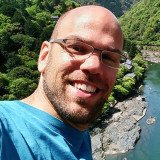 Ron Piron
Co-Founder&CEO at Awaken Love
We received a very warm recommendation about WEBSPARK, and they did not disappoint! WEBSPARK helped us transform a very problematic website into a fully functional one.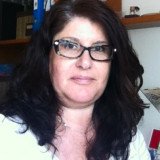 Danit Ben-Kiki
Manager at ISRAEL TRANSLATORS ASSOCIATION
Our priceless collaboration with WEBSPARK Company began 3 years ago. Since the first day of our work together, their specialists have developed over 20 of our projects and still support them. Our projects include our startup systems, e-commerce websites, database solutions, and WordPress solutions. I am happy to work with WEBSPARK, and I highly recommend choosing them for your next project.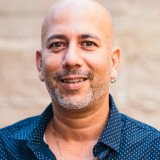 Shlomi Shushan
CEO&Founder at Boolamatara
Working with WEBSPARK for almost 10 years, and not going to change it! During this time, all web development went into the hands of WEBSPARK specialists, who not only do their work but also keep us updated with the latest web technologies and help with optimizing our business processes.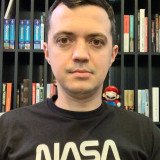 Andrew Priobrazhenskyi
CRO&Co-Founder at Bonspace
Thank you very much for the high-quality Job! We are very happy to work with you again. Looking forward to our next projects!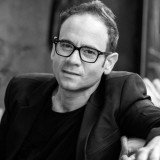 Menashe Shani
CEO at Stein-Shani
Our priceless collaboration with WEBSPARK Company began 2 years ago. Since the first day of our work together, their specialists have developed more than 5 of our projects and still support them. Our projects include our main and corporate websites, teaser website, and educational games site.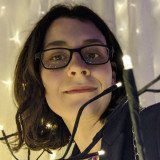 Irina Veremenko
General Manager at "Ranok" publishing house
Working with WEBSPARK for almost 10 years, and not going to change it! During this time, all web development went into the hands of WEBSPARK specialists, who not only do their work but also keep us updated with the latest web technologies and help with optimizing our business processes.
Alexei Girenko
CEO&Co-Founder at AllYouWant
After working with WEBSPARK on projects for some of my customers, it became obvious to me that I should entrust them with the entire development of my own website. The result is highly professional and looks really good!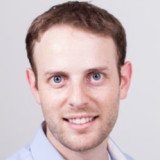 Benji Azaria
Co-Founder at OptimizingAudience
WEBSPARK is, in my opinion, one of the best web development companies. This company is not afraid to fulfill every customer's wish. They can offer the best ideas, designs, and technical functionalities for various purposes and tasks of the client. They also have an individual and creative approach for each task.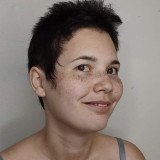 Olga Kuznetsova
Deputy Member at EWM Standing Committee
I have been cooperating with WEBSPARK long enough, and I can confidently recommend this company. Their goal is not only to complete the task but also to establish a strong partnership. Prior to starting the work, you will receive advice and information about the most optimal solution for the task. Throughout the process, you will receive regular updates on the development progress, and if necessary, you can quickly make changes to your requests. At the same time, all the work is done swiftly and efficiently. I consider WEBSPARK to be true professionals!
Dmytro Skrypchenko
CEO&Founder at Bookit
I've been working with the WEBSPARK team since 2014, and their service has been fast and reliable. The team works diligently and efficiently to support our IT needs, and we are grateful!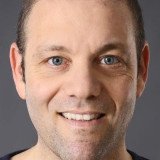 Gabriel Rymberg
COO at Q-Lingua Translation & Localization
I am very glad that I turned to WEBSPARK. During our collaboration, we have formed not only a partnership but also friendly relations. They are always ready to advise on any arising issues, and in case of a problem, they suggest the most efficient solutions to fix it. I have entrusted all my web-related work and business automation tasks to the company.
Truly exemplary job!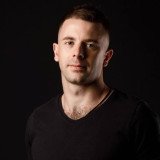 Ilya Kushnirenko
Founder at Hipsters
The right people do the right things right. WEBSPARK has helped us create a modern order management system for our company, fulfilling all our needs and desires.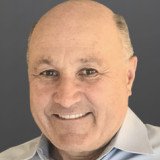 Kirk Williamson
President/Owner at Whitewater
WEBSPARK designed and developed a very complex financial dashboard. They handled all aspects of the development cycle, from business analysis to designing spectacular UX mockups, thru flawless implementation, and finally QA. The entire process was executed using advanced development methodologies.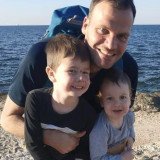 Eyal Rittberg
CEO&Founder at FinWiz
WEBSPARK has always been amazing. I can rely on them to implement innovative solutions. I can't wait to collaborate on more projects with you guys!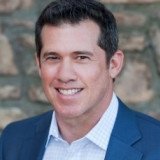 Craig Swill
CEO&Founder at Lever Technology
Working with WEBSPARK for over four years, the company has established itself as a responsible and professional partner. During this time, they have shown their capability to not only complete tasks of any complexity but also offer better solutions, taking into account the customer's experience and specific working requirements.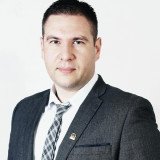 Evgeny Uminsky
Head at VolleyMAG online store
When I launched a new project, for a long time I could not choose who to trust the development process. I did not really want to delve into the complication of developing and controlling the process. WEBSPARK turned out to be a team of true professionals. In the end, I received a stable and fully functional project where all my wishes were taken into account. Working with WEBSPARK was a great pleasure.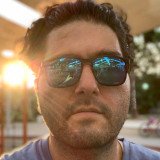 As the CTO, I lead remote development teams, one of which was the guys from WEBSPARK. They have been working on implementing complex solutions, which they executed in a simple and elegant manner. We integrated Betfair. Despite all communications being online, we experienced no discomfort at all; it felt as if we were working in the same office. I am impressed by CTO Kirill's performance and professionalism.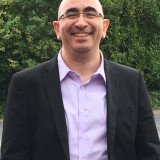 Peleg Kurland
CTO at RealityRaces
WEBSPARK has been an amazing company to work with. They have been very quick to respond to any requests or questions I had. We recently released our new interactive webpage that WEBSPARK designed for our dealers, and they were all extremely pleased with it. Thanks again for all of the hard work your company invested in our project!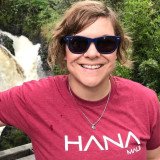 Shaunna Boothe
CEO at Tyvarian design
I have been looking for a company to implement my project, and I don't regret that I found WEBSPARK. They are an awesome company with a good and friendly crew. They always patiently explain all the implementation nuances at various development stages. They helped my dream to come true!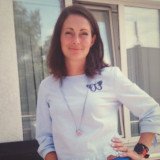 Julia Khromova
Founder at StileCity
We have been working with WEBSPARK for 7 years and plan to continue our cooperation. Two significant projects and a complex mobile application were developed through our joint efforts. Throughout this time, the WEBSPARK team has supported our sites and continued development. It is worth mentioning that we are very pleased with the quality of the work performed, as well as the adherence to deadlines.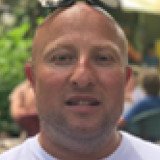 Michael Prykhodko
CEO at UkayShopping
WEBSPARK has built ZodiacPsychics from scratch. The company offers a highly experienced team covering the full web development cycle, including back-end and front-end developers, project managers, and QA specialists. Currently, we are continuing the development of the project and receiving ongoing support for the overall system. We have had experience with various web development companies, but WEBSPARK has remained our steadfast partner throughout the journey. They have demonstrated their ability to react instantly to unexpected situations, giving us peace of mind. We have a long-term perspective working with the WEBSPARK team and highly recommend them as skilled professionals who can be flexible and adapt to our business requirements.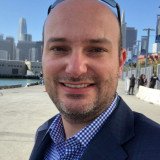 Michael Fridshtand
CEO at Zodiac Consulting Limited